For the legally compliant licensing of your packaging you can enter the quantities you have placed on the market here.
The total gross price includes your total licensing costs (net price excl. VAT) for the quantities mentioned. You will not have to pay any more than specified. or orders from 2023 onwards, the minimum system participation fee is 15 €. Therefore, the amount of included kgs depends on the material fraction. From 2024, we have reduced the minimum system participation fee to 10 €.

The price is not fixed for a period of time, i.e. the quantity of packaging that can be placed on the market is the quantity licensed per material fractions. On 31.12 the account is set to zero. Quantities cannot therefore be transferred to the following year.
We provide personal advice for this license quantity.
We will call you soon.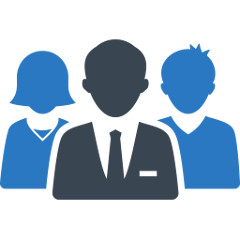 activate by Reclay
Tel. +49 221 580098-2888
Save money per quarter!

---
activate – by Reclay offers
flexible licensing cycles

Peter Predict
He estimates the sales volumes he has to license at the beginning of the year. If his forecast turns out to be incorrect at year end, he will have to license additional amounts.

Ralf Regular
He licenses regularly (for example, on a monthly or quarterly basis) based on the expected sales figures. He defines the licensing cycle himself.
You will receive a confirmation of the specified quantities with every licensing. Once the license year has ended, we will automatically send you a confirmation of annual quantities for your licensed sales packaging in the compliance scheme.